NIGERIA INTERNATIONAL ENERGY SUMMIT 2023
16TH - 20th APRIL 2023 | ABUJA, NIGERIA
WITH THANKS TO OUR SPONSORS
NIGERIA INTERNATIONAL ENERGY SUMMIT
NIES gives you access to leading-edge technical information, the industry's largest equipment exhibition, and valuable new professional contacts from around the world. 
Its large international participation provides excellent opportunities for global sharing of technology, expertise, products, and best practices. NIES brings together industry leaders, investors, buyers, and entrepreneurs will meet to develop business partnerships and learn about the latest advances in the oil and gas sector. 
Leaders provide insight on the industry's most pressing topics
UNLOCK NEW OPPORTUNITIES IN AN EVOLVING ENERGY LANDSCAPE
SEE WHAT COMPANIES HAVE ALREADY SECURED THEIR SPONSORSHIP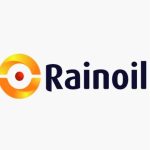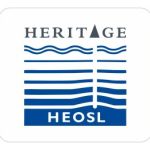 SPONSORSHIP OPPORTUNITIES
With a variety of promotional opportunities available before and during NIES, we can help you design the perfect program to enhance your company's NIES experience. Exclusive partnership, sponsorship and advertising options will expose attendees to your company and promote your presence in the offshore community.
To discuss custom advertising and sponsorship options, contact your NIES sales representative.
Advertising Opportunities
The Nigeria International Energy Summit formerly known as Nigeria International Petroleum Summit is an African energy and business conference oil and gas investment, which had its 5th oil and gas conference on Monday, 28th February through Thursday, 3rd March 2022 themed: revitalizing the industry: future fuels and energy transition, at the International conference centre, Abuja
It hosts an international exhibition of sector products and services – economic operators, national and international companies, and potential investors, all coming together to present new technologies and know-how in the energy sector. Your company can showcase its products and services to the oil and gas sector's leading decision-makers on the NIES exhibition floor.
NIES is brought to you by a large number of organizations that cover all aspects of the oil and gas sector. Members gain technical knowledge and build relationships that will benefit you throughout your career
NIGERIA INTERNATIONAL ENERGY SUMMIT
Participants including Delegates, Speakers, Exhibitors & Visitors
Exhibition Space Size [in Sqm]
NIGERIA INTERNATIONAL ENERGY SUMMIT
It is indeed a pleasure for me to be here once again at the Africa's number one energy industry event, the Nigeria International Energy Summit (N.I.E.S). The Federal Government through the Federal Ministry of Petroleum Resources together with all of its parastatals have done a great job sustaining this summit since inception in 2018. This is quite commendable and something to be proud of. More importantly, the summit has been of great value in terms of policy input for government and business development resource for the private sector. The year 2021 was a milestone year for the Nigeria's energy sector as it witnessed a number of record-breaking activities. Three of these activities stand out - First, the successful conclusion of the Marginal fields bid round; Second, the Petroleum Industry Act seeing the light of the day. And the third is the Decade of Gas initiative. For the Decade of Gas initiative, our major objective remains the transformation of Nigeria into a gas-based industrialized nation through enhanced and accelerated gas revolution. We will ensure further optimal exploitation and utilization of the country's vast Natural Gas resources. Given the country's potential of about 600 trillion cubic feet, Natural Gas has the enormous potential to diversify and grow Nigeria's economy. We are fully aware that energy transition raises the bar in terms of environmental, social and governance demands. We do not have to panic. We are already building blocks and bricks that will ensure seamless energy transition as the country joins in the race for net zero carbon emission. That is why this administration declared Natural Gas as the transition fuel for Nigeria. Without doubt, Natural Gas ticks all the boxes. We are prepared to face the challenge of the rising global demand for cleaner energy sources. I urge this summit to develop smart home-grown goals for the country's energy transition. We are waiting to deliberate on the strategy paper from this summit and incorporate critical parts of it into government's policies where necessary. Finally, I wish to commend the Federal Ministry of Petroleum Resources, all her parastatals and the organizers of this summit for delivering once again another world class summit.
15 Stratton Street,
W1J 8LQ United Kingdom
+44 (0)203 890 8574
No 4 Masuku Close,
Durban Street, Ademola Adetokunbo
Abuja, Nigeria.
+234 815 944 8287,
+234 802 324 1280
+234 706 334 5050
OFFICE OF THE PERMANENT SECRETARY
Federal Ministry of Petroleum
Resources
Block D, 6th Floor, NNPC Towers
Central Business District, Abuja