N.I.E.S 2024 Theme:
Global perspectives
for a sustainable
energy future
Welcome to the 7th edition of Nigeria International Energy summit (N.I.E.S 2024) Themed Global Perspectives for a Sustainable Energy Future.
NIES 2024 is the most significant industry event to date, it is a high-level business event that provides opportunities for Companies to showcase their expertise and market their goods and services directly to key decision makers,  industry leaders and all stakeholders from both the Public and Private sectors through the Plenary sessions, networking events, and the well-located international exhibition
FROM THE FEDERAL GOVERNMENT OF NIGERIA
Muhammadu Buhari
President of the Federal Republic of Nigeria
From the President of Nigeria
It is indeed a pleasure for me to be here once again at the Africa's number one energy industry event, the Nigeria International Energy Summit (N.I.E.S). The Federal Government through the Federal Ministry of Petroleum Resources together with all of its parastatals have done a great job sustaining this summit since inception in 2018.
Timipriye Sylva
Minister for State - Ministry of Petroleum Resources
From the Minister for State - Petroluem
NIES 2024 is primed to be the most significant to date, as it will be the valedictory edition of this administration. The event will provide a platform for the administration to present its scorecard in the energy sector and the opportunity to offer a roadmap for the next administration.
MESSAGE FROM THE ORGANIZERS
NIES gives you access to leading-edge technical information, the industry's largest equipment exhibition, and valuable new professional contacts from around the world.
Its large international participation provides excellent opportunities for global sharing of technology, expertise, products, and best practices. NIES brings together industry leaders, investors, buyers, and entrepreneurs will meet to develop business partnerships and learn about the latest advances in the offshore sector.
Leaders DISCUSS the industry's most pressing topics
The technical workshop program is compiled with professional expertise and a rich selection of scientists, engineers, researchers, executive- level speakers and representatives from organizations that cover the wide spectrum of the Energy, Oil and Gas, Maritime , Petrochemical industry and play an influential role in the global economy.  
Take advantage of the opportunity by learning from technical facilitators on ameliorating technical operations, gaining scientific and technical knowledge in various sector
This keynote speakers panel sessions will focus on *Global Perspectives for a Sustainable Energy Future * The current energy intricacies, de-carbonization efforts that reverses the effects of global warming and maintain eco system, research & development findings  that will lead to a more Successful and secure energy future for the world.
The N.I.E.S special sessions provides a forum for high valued  focused discussions, innovative applications of established Work that is in tandem with the events theme.
INDUSTRY AWARDS AND NETWORKING OPPORTUNITIES
The N.I.E.S Industry Award is one  of the industry's largest and most well-known event in the Energy industry calendar due to its Professionalism, Grandeur , promotion and celebration of organizations, teams, key individuals who have contributed and continually shape the future of the Energy Sector and lead in their chosen field. The conference provides access to a vast selection of  Industry experts  Governments, stakeholders for professional networking,
strengthening business connections, business competitors and potential clients to start mutually beneficial business relationships.
PLATFORM FOR INTERNATIONAL TRADE DEALS & PRODUCT LAUNCH
The Nigeria International Energy Summit  is a primed platform for international trade deals and has featured USDTA/NNPC gas to power grant signing,  Dangote Fertilizer Company Gas deal signing (NNPC, Shell, Total, ENI DANGOTE). It also provides a great opportunity for Product launch, visibility to investors, clients, industry influencers, generating great buzz  which boost sales for profit maximization and brands reputation.
HIGH LEVEL GOVERNMENT OFFICIALS IN ATTENDANCE
N.I.E.S is a meeting point for high level world Government officials to reaffirm the critical role they play in securing a stable Energy Sector through formulation of Public- Policies and understanding the sector through its diverse Plenary sessions discussions.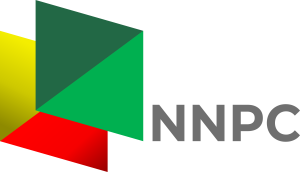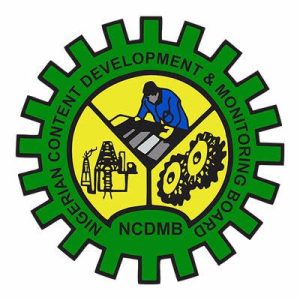 Energy Institute Training
The Economy of oil and Gas Industry introduces her Energy Institute Training at The Nigeria International Summit.
NIES 2023 Event Catalogue Advert
Entries into the official Event Catalogue are now open.
We have limited full page spaces available
Oil and Gas Industry Fundamentals Awareness
This panel will discuss the viability of offshore oil and gas field development considering the rapid rise of
Delivering Safety Culture Change Using the Hearts and Minds Toolkit
This panel will discuss the viability of offshore oil and gas field development considering the rapid rise of
Economics of Oil and Gas Industry
This panel will discuss the viability of offshore oil and gas field development considering the rapid rise of